Legacy Devices
You need to retain old data typically 15-20 years. Over time, tape technologies have been evolving and the backups are retained on old legacy devices. It is difficult to maintain the working units of these legacy devices and inventory of tapes on which these backup are stored.
Data Availability
Tape media have never been too reliable. Media handling, dust & moisture are some of the key factors that reduce the life of the media. You are never sure if you would be actually able to recover the data when required despite managing the entire infrastructure and spending a huge amount of money on it.
Compliance
The tapes are retained for the compliance and regulatory needs. Backups retained on the old technology tapes pose a threat of unsuccessful recoveries when audit needs come up. Most organizations need to arrange old drives & software to achieve their audit success.
Assessment
Our service starts with a complete assessment of your environment. Our team analyzes your environment and assesses the applications running and their data protection needs. We consider your Recovery Time Objective, Recovery Point Objective, and the business requirement of backups & recovery. We examine the speed and efficiency of your current system, identify bottlenecks, and suggest methods to optimize your usage strategies.
For Risk Analysis, we checkup of your file systems, email systems, and databases to determine if they are properly backed up. We assess your current business continuance plans to determine whether your processes, hardware, and facilities are in place to properly restore critical data in the event of data loss.
Implementation
As soon as we receive your tapes, we begin the process:
• Recover data from old tapes: First, we will start with the restoration. As part of this step, we transfer the entire contents of each tape to hard drives or the media of your choice.
• Secure recoveries: We share the infrastructure requirement and plan your recoveries accordingly. We deploy on-premise resources in your data center to build a full infrastructure for the recoveries and then install backup applications. External storage's store the recovered data to ensure its safety.
• Validate recovered data: Validation may mean opening the files, checking their integrity, or rebuilding the application environment and integrated the recovered data.
•Convert old backups to new technologies : We offer cloud-based backup services that automatically convert old tape format backups into the latest backup technology that is stored on low-cost disks. The backed up data is converted and stored in the latest backup technology offering features like de-duplication and encryption.
•Archive old backups: Once recovered and validated, we offer services that help you store the data on low-cost storage for long term retention.
Management
AceData provides continuous support during the entire process by proving ongoing reporting, such as:
We provide detailed reports on recovery success/failure per media basis.

We provide detailed reports on tapes not recoverable and therefore backups not available.

We provide detailed information on the overall data recovered in terms of applications & volumes of data.

We provide detailed information on the destination of the recovered data to be easily accessible in future.
Our overall service provides end to end project-based service of recovering your data from old tapes, validating the same and archiving it on low-cost storage for long term retention.
How AceData Can Help for Tape Recovery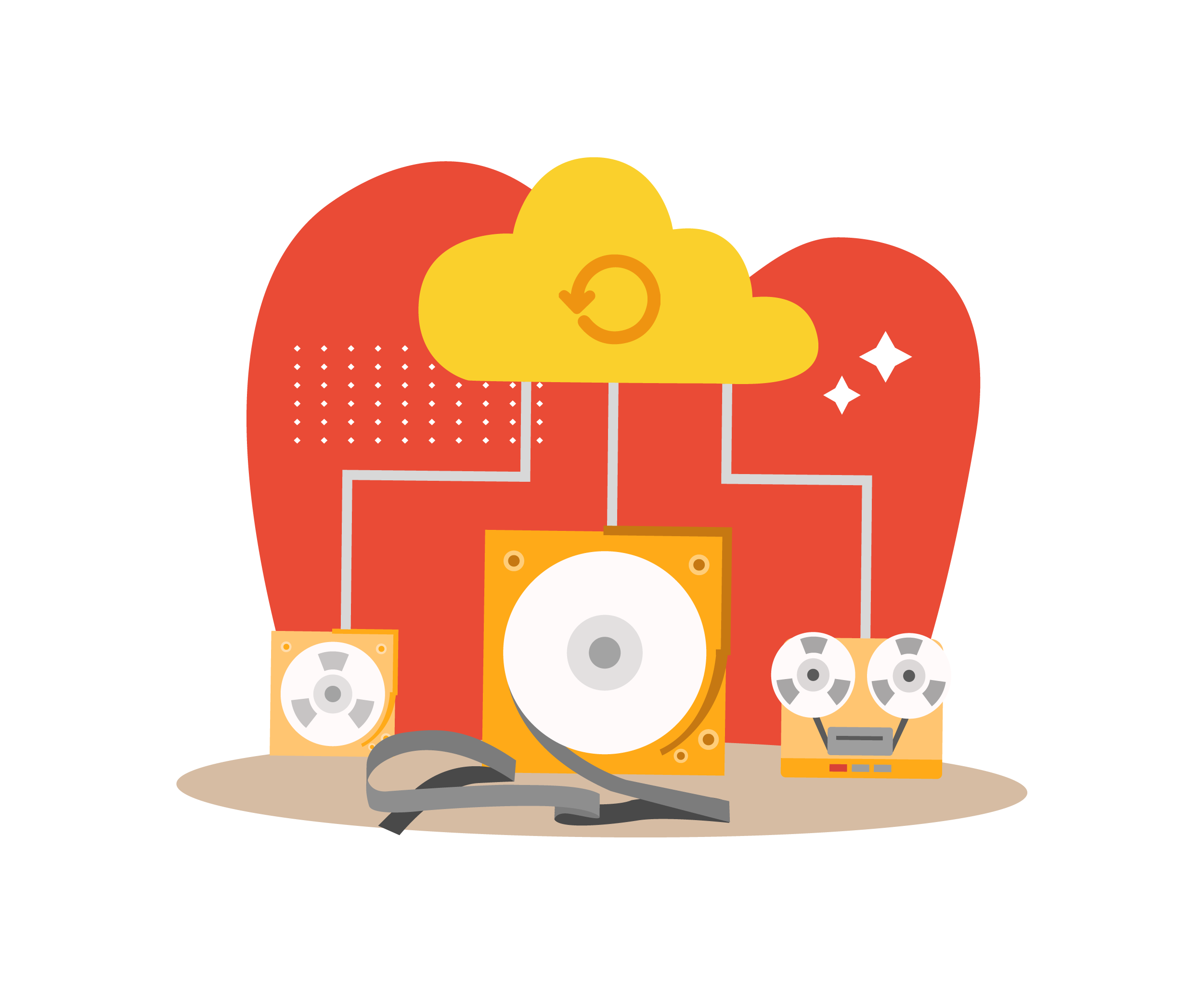 Unlike some other companies that offer the same service, AceData's tape recovery and backup recovery services are client-centered. Every step we take is in your best interest and has your company in mind. The AceData team is full of the most highly educated and experienced professionals in the industry who follow best industry practices. During the entire process, we work closely with your team and consider your unique needs. Secure your data in your preferred format is our primary goal. Most importantly, we understand that data recovery is an ongoing solution that needs continuous care, not a one-off job.
With AceData, you can count on a deeper level of care and incredibly dependable service. For detailed service and unparalleled customer support, choose AceData for your tape recovery system. We are happy to answer any questions you may have. To learn more about our tape services or to get started, contact us today.
Compatibility
AceData offers tape backup and recovery for all kinds of data formats, including, DDS, DLT/SDLT, VXA, SLR, LTO, DAT, AIT, with any size, file system, or compression ration your tape uses.
Reliability
Data is stored on disks so the recovery is much reliable and faster than the tape media process.
Realtime Updates
Monitor your status with continuous case updates. You can instantly view your key information , allowing you to plan effectively.
Searchable Data
Data is stored in well-named folders, which makes it easier to locate.
Service Options
With AceData you can convert, recovery, or duplicate tapes. AceData will quickly recover data from damaged tapes, restore your backups, convert, or duplicate tapes quickly.
Fully Compliant
Compliance guidelines set of 29 International Standards are followed while backing up the data.
""Generally, we have seen the tendency to sell the product and runaway. And this is typically of the OEMs. With ACEDATA, we found a Western product with Indians solution that made us relaxed and comfortable. There have been occasions where you have encountered difficulties and the resilience and patience that you have shown increased my confidence in you.""
Mr. J.P Dwivedi
CIO, RGCI
""The biggest benefit of ACEDATA is because we didn't have a dedicated person for backup. It took that headache out of everyone's minds and certainly mine that I knew that I had someone I could catch hold of one-point person for backup which I didn't have earlier. It would not be anyone's fault if something went wrong and with ACEDATA with their commitment to the whole backup process. I have my data safe off site and the biggest advantage the benefit that we have derived is peace of mind. Give it a spin for sure. Don't think it won't work for you. It works. ""
Mr. K.Y. Iyer
CIO, NDTV
""Vision of Orbis business has been always clear. We need to have high-performance less downtime, more productivity, faster recovery, having more backup on time, creating more value for the organization with the little cost and all these things are been an advantage with ACEDATA they have to really exploit ACEDATA's technology and support in reaping all these benefits.""
Mr. Manikant Singh
CIO, Orbis Financials
"The biggest benefit we found while working with ACEDATA is guidance to manage our business-critical data, it is not only the product selling, it is a guidance you design solution provisioning complimented by their excellent support.Also, their goal understanding and their investment, which they make time to time know to provide their solutions to their debt availability and data management is not like a product selling company."
Mr. Vishal Gupta
CIO, Apollo Hospitals